NERD Productions' resident Creative Producer Ira Giorgetti spills the tea on art, producership and being a multi-hyphenate in London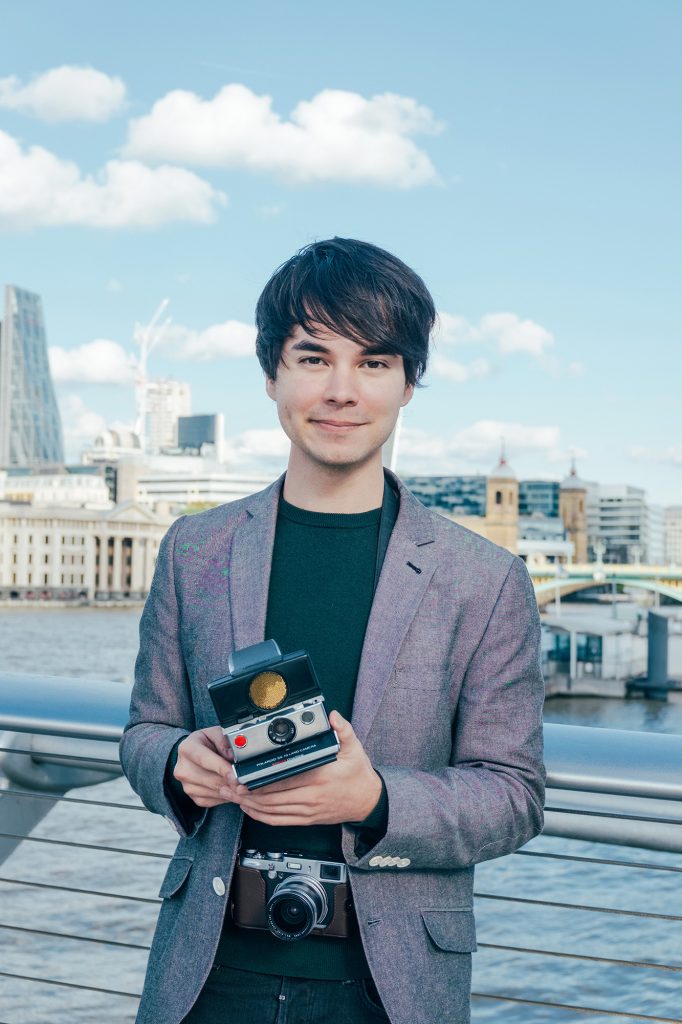 Introduction
Who are you?
My name is Ira Giorgetti, and I'm a creative producer, photographer and entrepreneur.
Where are you from (both in UK and heritage)?
I am of British-Filipino ancestry, although I've got an Italian stepfather, so I'm a little bit of that too as far as culture's concerned! I'm based in leafy West London, where I live with my partner and our three-year-old chihuahua.
What do you do?
I've got a very mixed professional background as well, to be honest! The day-to-day sees me working my magic with production, showreels, pitches and directors' treatments at NERD Productions as a Creative Producer. I'm also on NERD's roster as an Advertising and Portrait Photographer, with a dash of Still Life and E-Commerce in the mix just to spice things up. I'm currently also working on my fledgling side-hustle Provoke Art.
How did you fall in love with what you do?
I've been in the media and advertising game since I was about three years old when my mother, then a creative director for a publisher in the Philippines, decided to "hire" me as a talent for a magazine cover when the model they'd booked got ill and didn't turn up. As a result, I got paid in Mcdonald's Happy Meals, which was an exciting start to life in the industry!
Anecdotes aside, I'd always been fascinated by film and photography, and I developed a love for the visual arts from a very young age. I first picked up a camera in high school and have been making pictures ever since. Delving into production felt like a natural next step, as I think that creativity flourishes when paired with a good understanding of how to utilise imagination best and turn ideas into reality.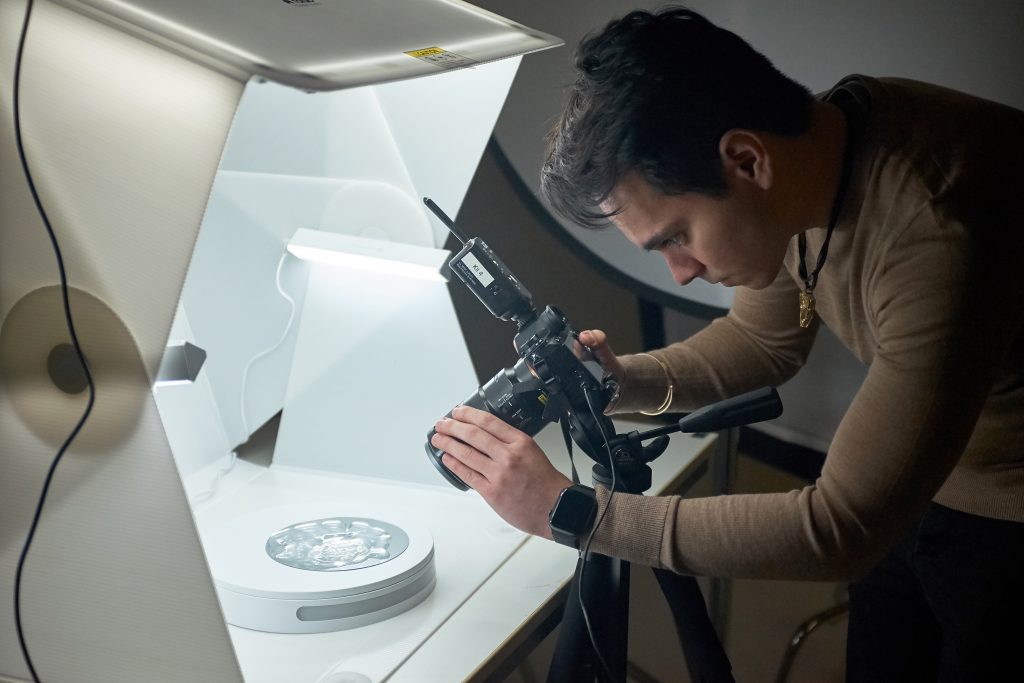 Production
What's been your favourite project to produce so far?
It's hard to pick a single favourite, as I enjoy working with the fantastic roster of diverse directors and outstanding creative talent at NERD. However, a project that resonated with me and my visual aesthetic was a 3D project for Genesis Motors (a subsidiary of Hyundai), which we produced for Innocean USA with our animation director Roman Bratschi. The resulting visualisations were beautifully constructed, conceptually brilliant and genuinely designed with a perfect blend of artistic vision and an eagle eye for details.
What a production tool can't you live without?
A good old Parker ballpoint pen and ruled index cards. I'm a bit old-school about task management, but I'm trying to learn Notion to better organise my life given how fast-paced things are nowadays!
What's the most challenging part of the job?
When our team puts hours of effort into pitches only for us to receive word of reworked marketing strategies, delayed campaign dates, or sudden changes to execution and approach. Always hard to hear that the hard work, creativity, and commitment to excellence didn't make it in front of clients' eyes. However, that knowledge results in less heartbreak for us in production and our partners, designers, and directors!
What's something you wish clients knew, but you dare not share?
So much hard work and effort occur in the background, with directors spending hours and hours poring over the little details and flourishes in their work. Sometimes it can feel disheartening when clients want to scale big ideas back or streamline concepts that work best unrestrained. Of course, we always offer our best creative suggestions and advice throughout the entire creative production process, but the client is always right at the end of the day!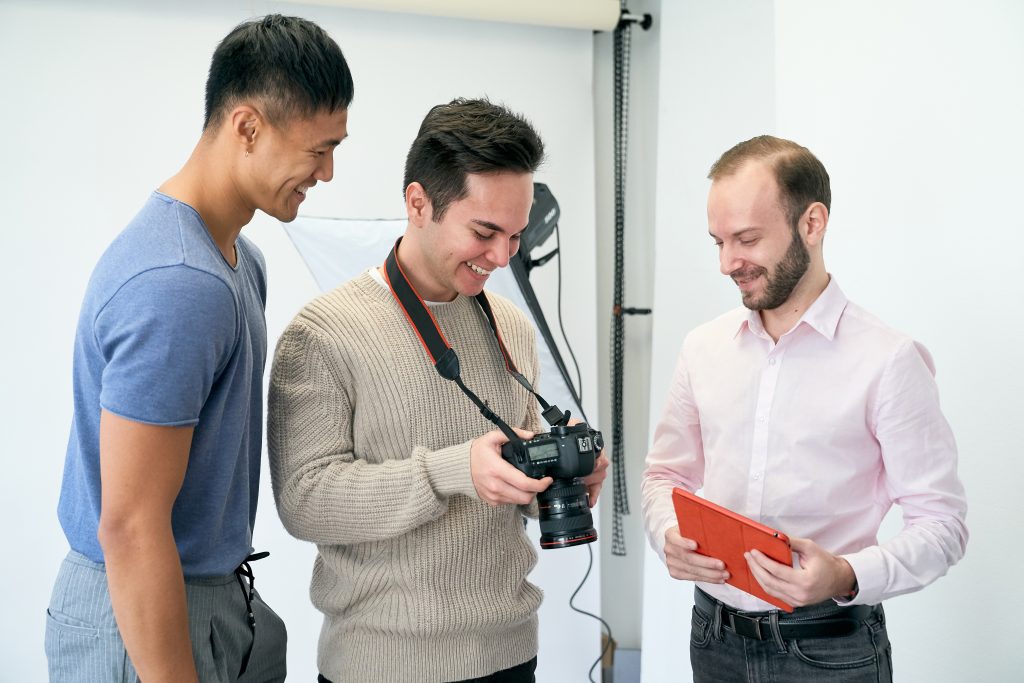 Creativity & Art
What's your favourite style of art?
I don't have a favourite style or genre, although I tend to gravitate towards visual and experiential art. I'm a bit musically challenged, and even though I appreciate poetry and prose, I find myself drawn mainly to photography, illustration, painting, sculpture and architecture. I also love a bit of experiential art here and there, even if most people find it to be a bit corny!
Who/what are your top 3 artistic influences?
I have a great love for the works of Zhang Jigna, Darren Aronofsky and Alasdair McLellan.
What's the most challenging experience you've had on the job?
I once had to shoot a summer fashion campaign during a snowstorm! I just managed to pull it off, although the whole crew had the sniffles for a couple of days after.
What's your fondest memory of making art?
Probably my early days of exploration and experimentation in the Philippines, where I set up self-motivated projects taking portraits of friends and family with no particular goal in mind. I think that whilst my skill and style have developed significantly since then, I still miss the simpler times of my youth when I didn't have to think about commissioners and how each project fits into my professional narrative. It was a lot of fun just to grab a camera, hop in the car and drive to the mountains with people near and dear to me – something I sorely miss now that the naivete is gone and I have to think a bit more about approvals, deadlines and deliveries. Of course, production is rewarding in many ways, and I appreciate the daily exposure to different ideas and disciplines. Still, there's something to be said for one's first few creative ventures and how that shapes their viewpoint, perspective, and approach.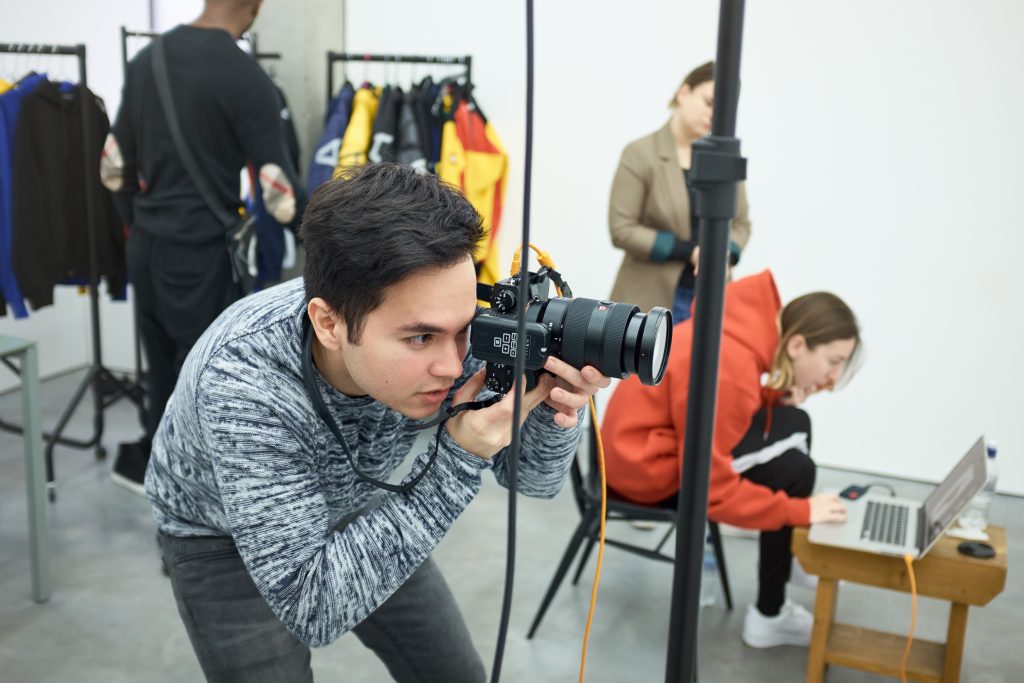 The Future
What projects are you working on?
I'm handling a fair few productions at NERD at the moment, including having just delivered some pieces for L'Oreal and Hyundai whilst working on active productions for Google, Air Wick and Guy's & St Thomas' Foundation.
Photography-wise, I recently shot the social campaign for E45's refreshed range of moisturisers and creams. In addition, I won a competition with M&C Saatchi and the Cabinet Office, which has brought my work to large-scale display at airports, embassies and government offices. Although all that commercial progress aside, I'd love to build Provoke Art up a little more!
With any luck, I'll be able to take it from concept to budding side hustle. I'd love for it to be a space where queer artists around the globe are celebrated and allowed the opportunity to get their work in front of more eyes and into more physical spaces. I've got a fair bit of interest so far, and a couple of friends from the queer and ESEA communities are keen to get involved!
What's top of your list of goals and aspirations?
I'd love to say that it was to get published in a certain magazine, land a particular client or receive a specific grant, all of which I'm trying to do. But, for now, I'd be thrilled to see my friends and family in the Philippines again after all we've been through with this long and drawn-out pandemic!
Where can we learn more about you and your work?
I love connecting with new people, and I've got loads of profiles online where I try my best to engage regularly:
PERSONAL LinkedIn | Twitter | The-Dots
PRODUCTION Website | Instagram
PHOTOGRAPHY Website | Instagram | Portfolio

PROVOKE ART Website | Instagram