As the first blooms of 2023 appear, we bring you DeTuco – our new & vibrant animation signing. This bunch, brimming with team spirit, specialises in bringing to life CGI characters and whole new worlds. They are eager to infuse the NERD Productions family with even more colour and craft. Prepare to be wowed as we ask them a few 'need to know' questions!
What are 2 things our readers should know about you?
We love projects that involve characters, as we are fascinated by designing and creating new worlds and telling their stories. In every project presented to us, we look for new challenges and we always try to modify the visual style of what we do, diversifying our creativity and pushing the limits. We are constantly on the move, we even develop our own tools to innovate and go off the traditional paths.
Since we like to work with talented artists and recognize their skills, a few years ago we organized an exhibition for fellow creators.

It was one of the best experiences we´ve had as a team since it was an event without any kind of economic profit, it was made for the pure love of art. Bringing together so much talent, and so much amazing work was unique and it filled us with joy. We always talk about doing it again and we believe it may be possible this year. We choose to be infinitely curious and give the best of ourselves at all times so we can leave our mark.
Tell us about your favourite project to date and why it has a sweet spot in your heart.
There are many projects that we love, but without a doubt the one that we remember the most is Monstruosos. It was 100% our own idea, which we were able to carry out thanks to the trusting client over at Cartoon Network. We talked a lot about the story itself and put it together little by little as a collaboration. The first script was made and a visual style was developed. CN believed in us from the start and gave us the space and resources to unleash our creativity. The months working on Monstruosos were of pure creativity. The whole team participated and contributed great ideas, it was very inspiring. Even our kids got in on the fun, joining us for lively lunches and playtime in the studio.
Another project worth mentioning is Body Armor Edge. This project presented a thrilling combination of aesthetics and technical demands.
We are not talking about 2023 resolutions, but rather what we are looking forward to this year. What are you most looking forward to in 2023?
This year, like every new year, we want to continue challenging ourselves and developing films that allow us to enrich our techniques or tools and explore fresh styles. We're looking to reach and exceed the standards of what the market demands, making the most of our talent and thus, offering our best quality in each project.
And to finish off, tell us a NERDY fact about yourself. 
Something that has become a tradition in the studio is playing video games on breaks or in little moments of free time. We discovered that disconnecting for a moment when possible and playing with (or against) each other is something that creates great opportunities for fun, laughter and bonding.
As fans of animation in all its forms and techniques, and passionate about new technologies, we have created channels with the team members to exchange opinions, and discover artists and content. This has become an inspiring pastime for all!
We are passionate, curious, restless and love to be in constant search. We are friends, colleagues, and family – we are DeTuco.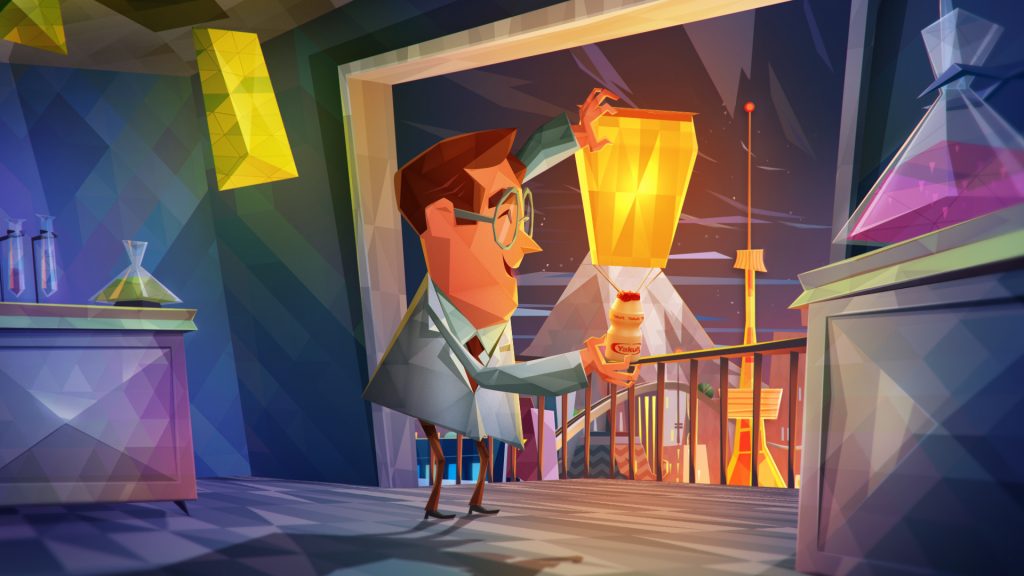 See more from DeTuco here.