Starting 2023 with a bang and introducing you to NERD's newest signing – Bonnie MacRae.
A young, talented and unbelievably passionate director makes a fresh new addition to NERD talent roster ready to inspire and mesmerise the world of creative this year!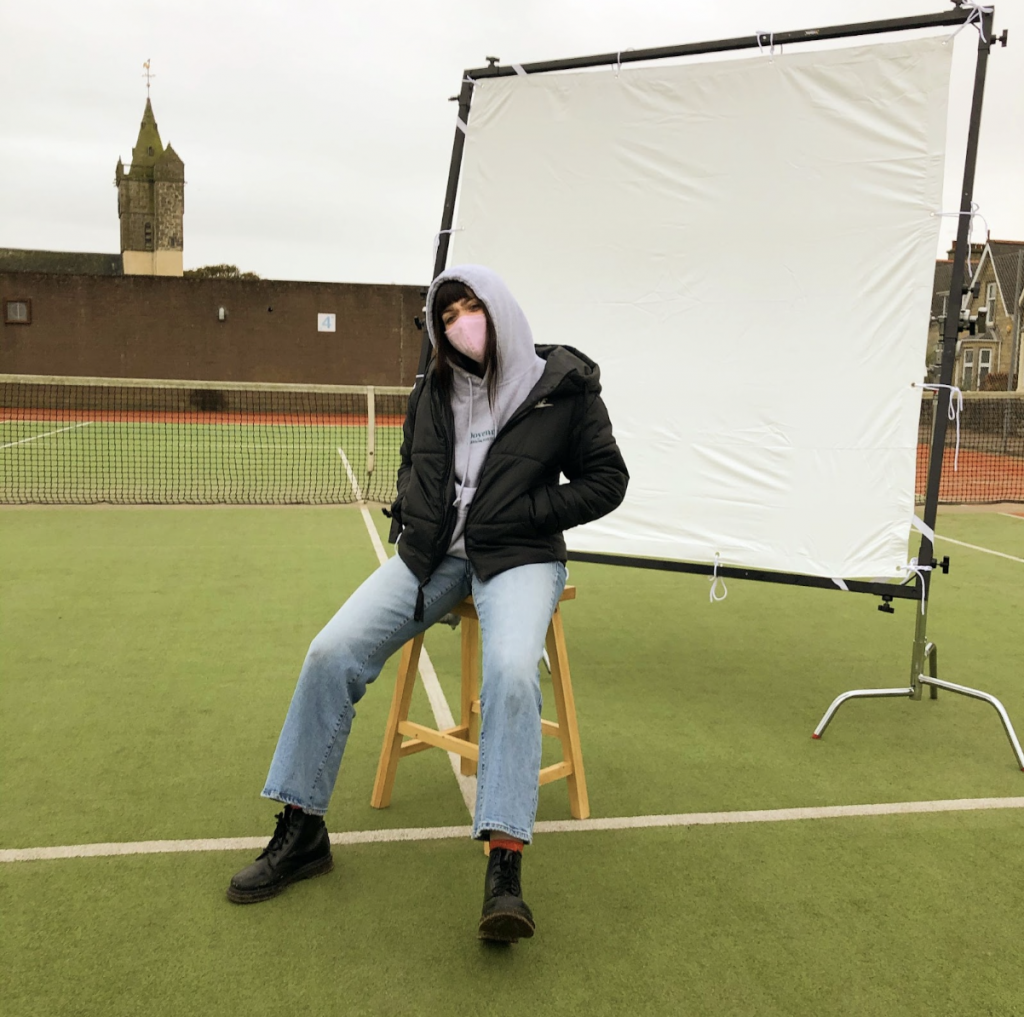 Who is Bonnie and what are 3 things our readers should know about you?
Hello! I'm Bonnie, I'm a writer and director hailing from Scotland. I absolutely love storytelling, in all forms, and am determined to create authentic, soulful films – specifically those that tackle typically taboo subject matter. I come from a working-class background, which definitely influences the style and tone of my work, and is really something I want to continue representing and platforming going forward.
A lot of my work surrounds topics and themes that are really close to my heart. I'm so incredibly honoured and excited to be repped by NERD and can't wait to continue growing as a director – what a way to begin 2023! Three things to know about me…
I have no formal filmmaking training. I dropped out of university after a few years and have been crafting with all I have ever since. At the time it felt like maybe I'd made the wrong decision but switching pathways and believing that I could make it as a director was the best thing I ever did. Someone has to do it and why not me, right?

Travelling is one of my biggest inspirations! I used to live in New York for a little while and it was my time there that led me to pick up a camera in the first place. Since then, my travels around post-pandemic Europe have been super influential in the stories I am working on now.

I'm obsessed with food on screen – there's something about the way you can shoot food that just excites me. I think 'The Bear' on Disney Plus does it so well, also there are a few great kitchen shots in Olivia Wilde's 'Don't Worry Darling'. Up until now, I've only ever shot a birthday cake but have lots of ideas I want to try out across future projects! The Scottish remake of 'The Bear' is on the way – beautiful shots of cheesy chips and Tennent's Lager to feature…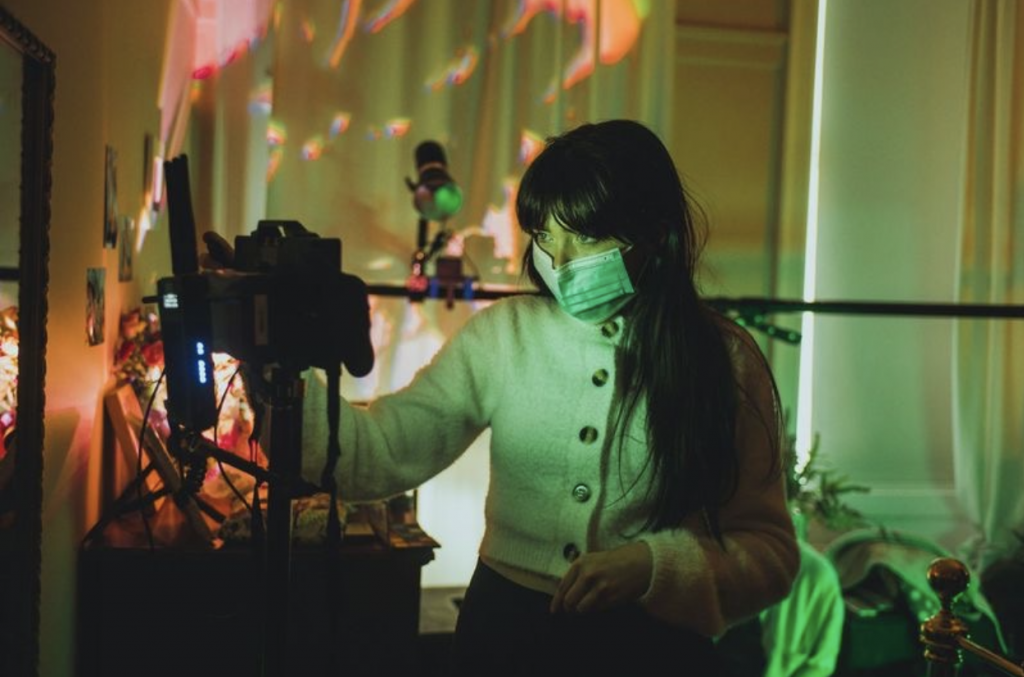 Your portfolio is filled with deep and heartfelt stories. What inspires you to create such meaningful work?
I think drawing from personal experience and telling the stories I feel that I know well, is perhaps the easiest way for me to be as authentic as I can in my filmmaking. I also find it much easier to articulate and navigate more difficult topics and conversations via visual means. I'm definitely a very passionate person and when I come across something that I feel strongly about, I like to set my focus on shining the light, albeit a small one, onto these stories.
I've also made a couple of films about issues that have affected me personally, so maybe rather selfishly, I create work that I can relate to, in the hope that others can too. The films that stick with me are always the ones that manage to reflect a little bit of my own life, so that's what I aspire to do in the stories I tell.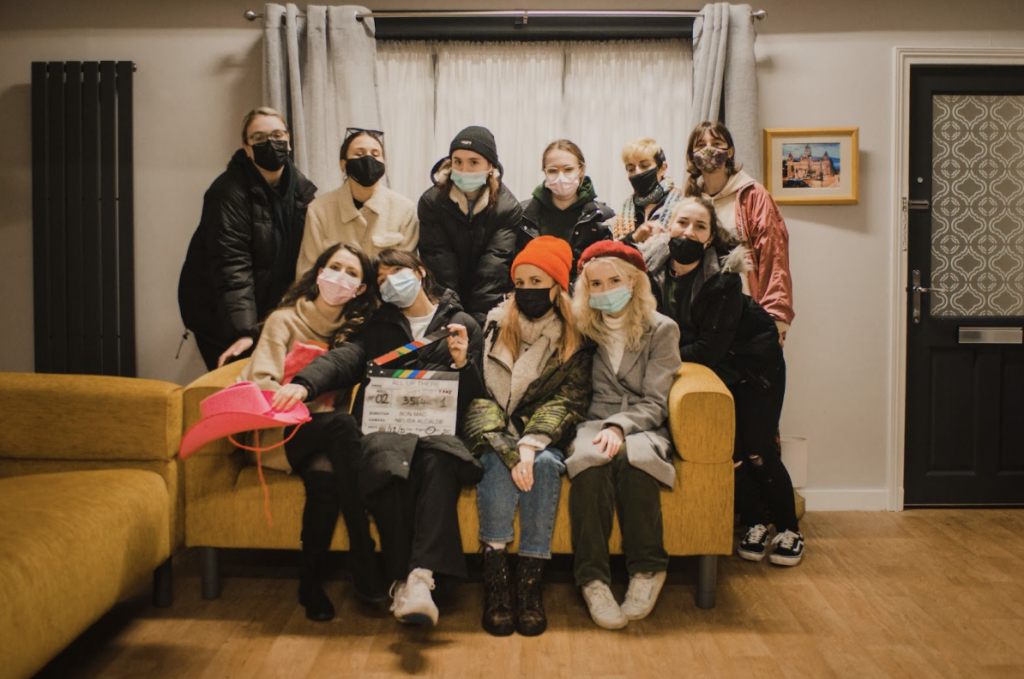 Your short film 'Mind Yersel' covers a hugely important topic of men's suicide and features the Dundee accent which is not often heard on screen. How important is it for you to strive for representation like this in your work?
I wrote Mind Yersel with the intention of platforming the voices of my hometown, the voices of friends that I had never really heard within media before. It was really overwhelming when Mind Yersel was shared so widely overnight, as it was never something I expected to happen but I'm so SO glad it was well received. The success of Mind Yersel really allowed me to see the power of honest storytelling, it's a very raw film and it was my goal to try and represent those I had grown up around. You don't really notice the nuances of your upbringing until you leave that environment and are placed in a setting so different to what you know.
For me, I didn't really even realise I was working class until I left Dundee and that was very striking and initially quite eye-opening. It made me realise people like me, and my friends from home had never truly been appropriately represented on screen. From then on, I made a mental note to always ensure I prioritise fair representation in everything I create, be it in front of or behind the camera. I never ever thought that I could make an actual career out of something creative, let alone directing. I really want to take every chance I have in platforming the people, places and stories that represent where I come from. I feel very lucky to have the opportunity to do so.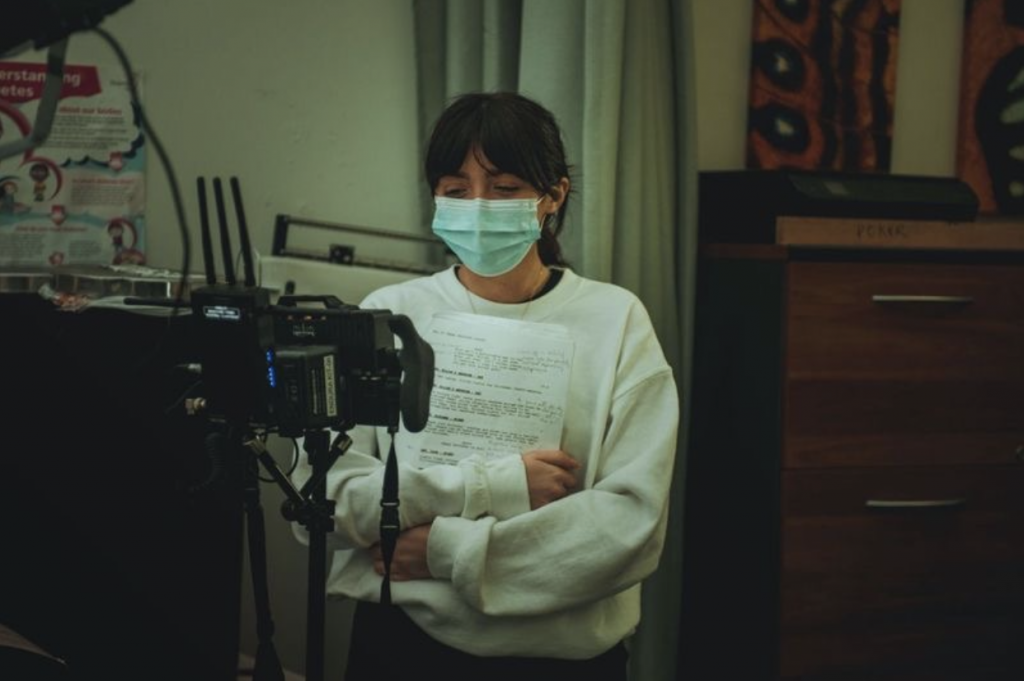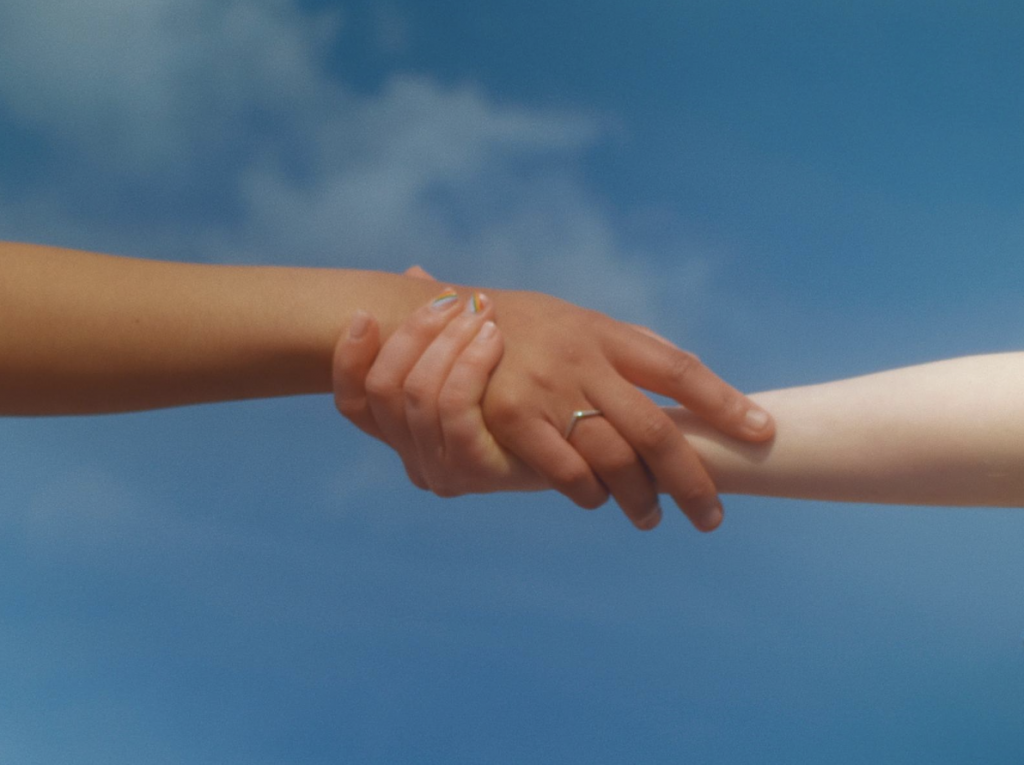 We didn't forget to ask about your new short film. When can we expect to see that?
Yes! I'm so excited – but also incredibly nervous. It's called All Up There and it's all about Endometriosis, and desperately trying to reach a diagnosis. It's very personal, and actually quite exposing, but something that I'm very proud of. We worked with an entirely female crew which was really special, we didn't have much money at all but I really hope it gives even the slightest representation of what it feels like to come of age with a chronic condition when it feels like nobody in the world is listening. The film should be available to view online by February/March this year – ahhh!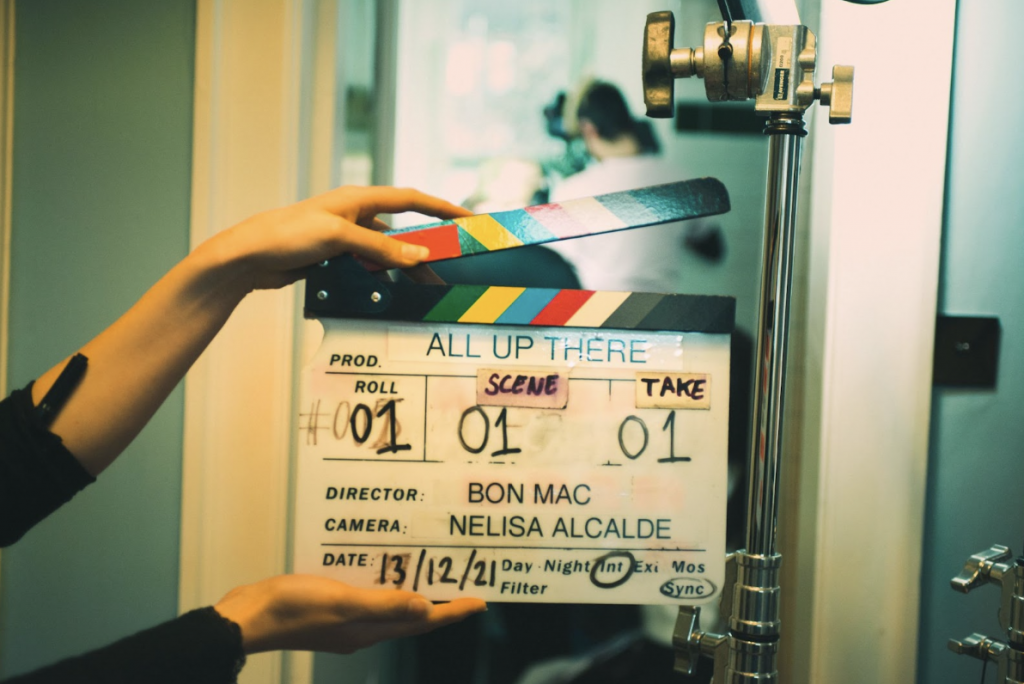 And finally, tell us a NERDY fact about yourself?
I can't start working on a concept, treatment, or day on-set without curating a Spotify playlist to go alongside. Sound design and musical scores are for me, one of the most crucial elements of film and I literally cannot come up with or develop any ideas if I haven't spent hours making a playlist to soundtrack them first. Some might say creative, others, the perfect method of procrastination – I think a little bit of both. It's one part of the process I will never skip!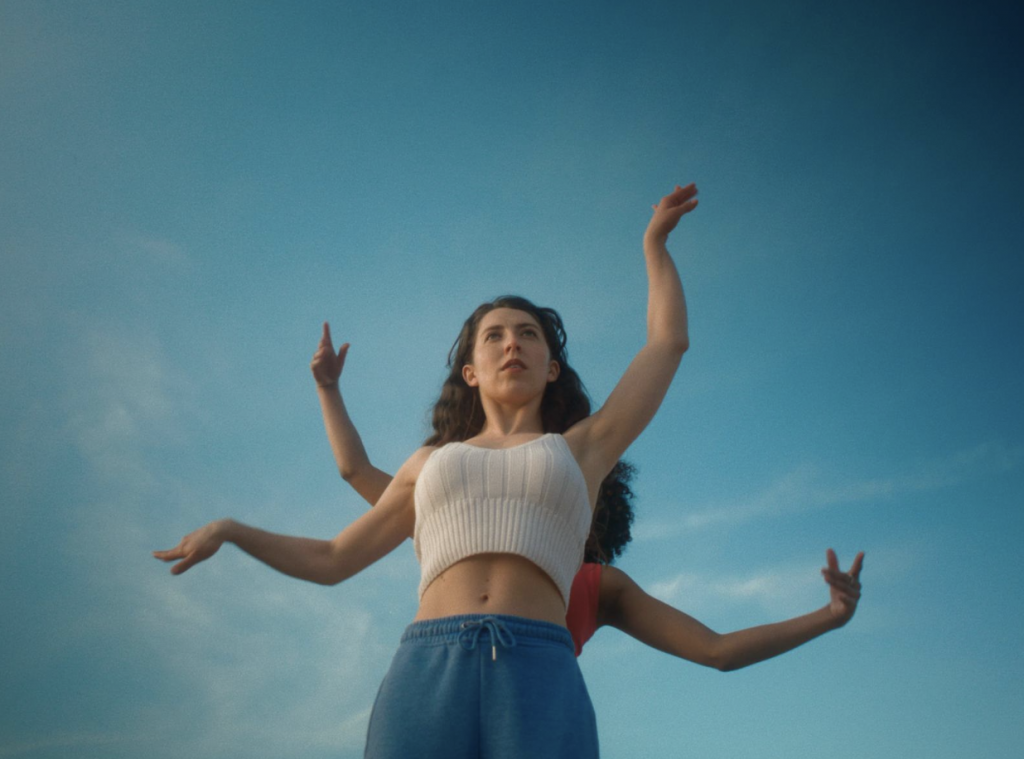 Check out Bonnie's profile here.