Tell us about toast?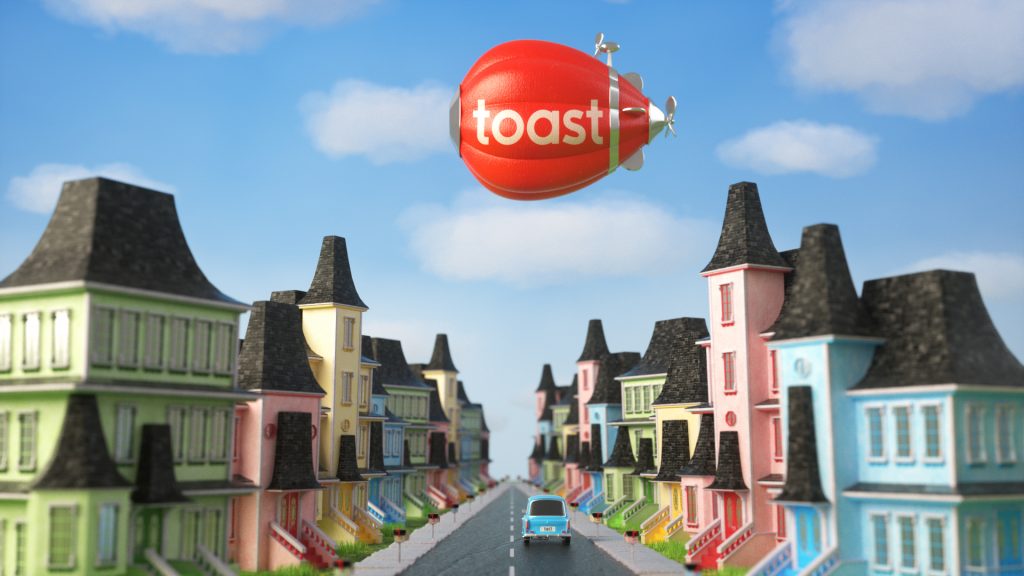 Chris – Toast is brotherly love affair, after being on our solo journey, we've decided to align and since we've been crafting for clients such as Apple, Google, Facebook, Amazon … We are working fully remotely now and we specialise in heavily stylized 3D animation. Our art — and the stories that we help tell with it — is a visual representation of our imagination applied to the world in which we live in. We love making fun, captivating pieces that people can connect with through the stories that we tell.
What do you require to create miniatures?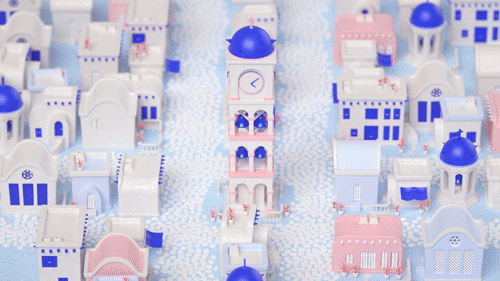 Tyler – We try to approach each project with a balance between imagination and reality. When creating digital worlds, we like to set parameters that can apply globally to every single scene, and then work within those. For instance, at the moment we are creating a series of tiny towns, each with similar scale, complexity, and composition. It is important to build a "universe" for a character or product to live within. Whether that be a full-blown digital city or a simple 3D plane Cyc, the world that the focal point object lives within is incredibly important for a multitude of reasons.
But overall, we lean into our imaginations as much as possible when creating miniature animated worlds.
What is the most memorable / challenging project you've worked on?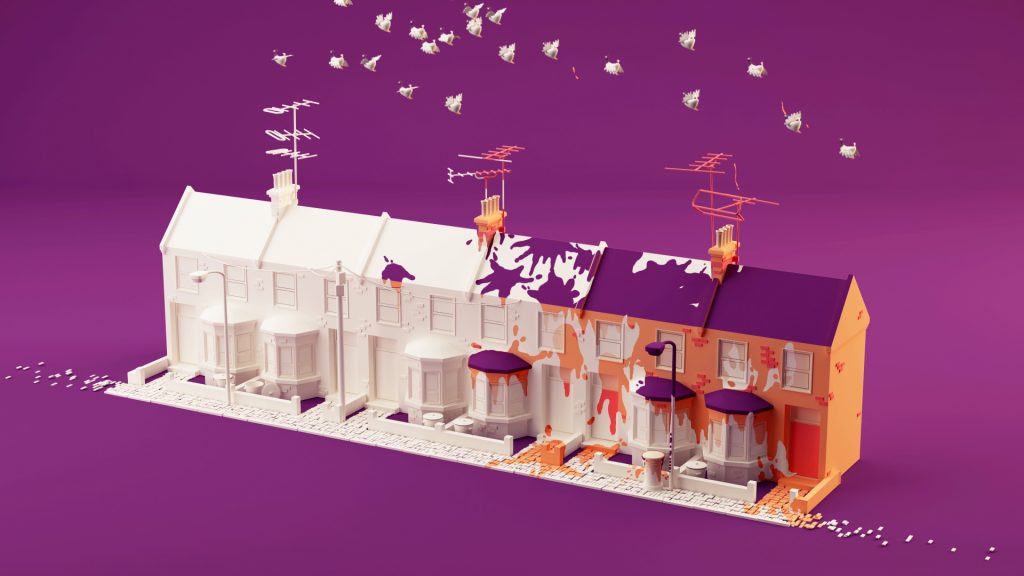 Chris & Tyler – This one is a tough one, but one of our favourite personal projects was All The Things. It is a series of short narratives, unified only in the overall art direction/style. This allowed us to explore a wide variety of scenes and compositions, while not being overly limited to a singular story. Through that, we were able to take on scenes of varying scales and complexities and employ a wide range of animated storytelling techniques.
How does advancing technology help what you can achieve through your work?
Tyler – Recent advancements in render tech have been paramount in creating our work. One thing that we think is really important when it comes to our work is the balance between realism and stylisation. We feel strongly that stylised movements and forms work best when grounded by various elements of realism such as light. In recent years, the ability to generate realistic lighting with ease has improved dramatically with render engines such as Octane and Redshift. Not only has that happened, but these GPU-based render engines are also exponentially faster than their CPU predecessors, which allows for much greater control of the overall texture/lighting within a given scene for a fraction of the time.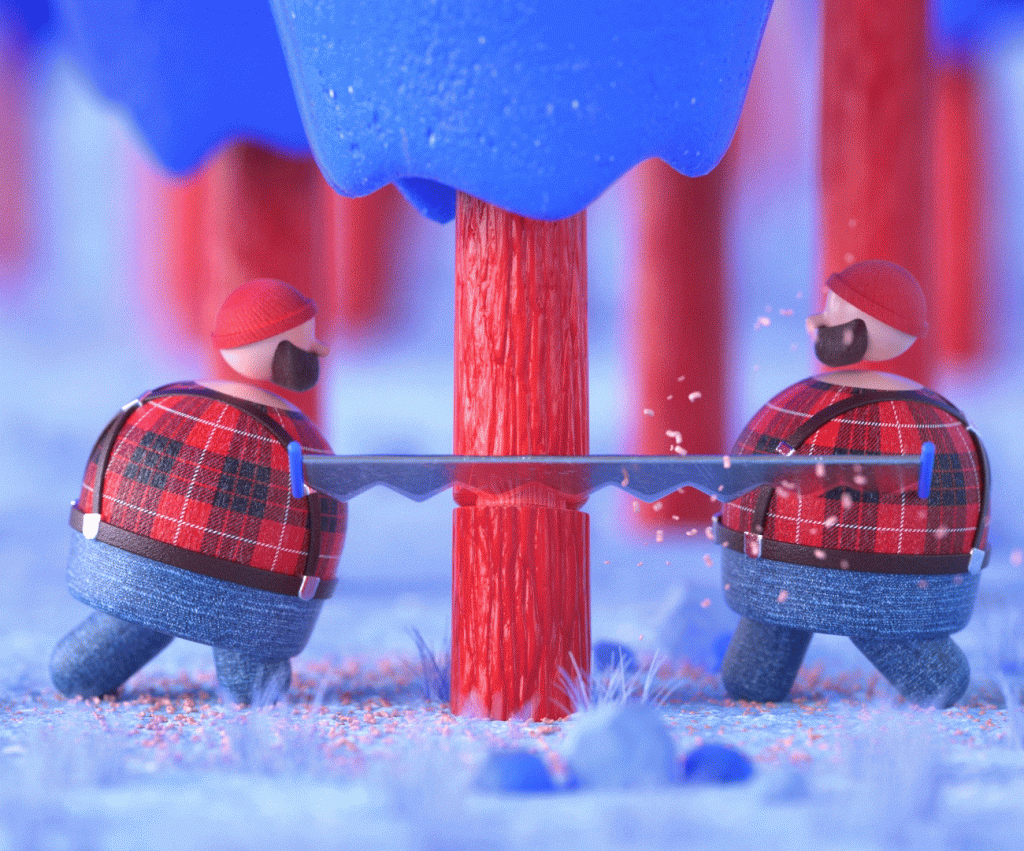 Like many things in design, we come back to the idea of "balance." If the forms were heavily stylised and the lighting/texturing was also very "out of this world" the work would have a much different feel that may not always be as applicable to a wider audience. Our aim is to create work that has a few important pillars of reality, while still adding select tasteful elements of surrealism.
What is the key to creating captivating showpieces that are fun for all ages?
Chris – This is quite a loaded question, but I will start by simply saying that we feel that it's important to lean into one's specific taste and style. A wide range of styles are needed in our industry, as an increasingly wide use case of animation continues to grow throughout the globe as technology develops.
However, for us, we feel that applying beautifully harmonious colour palettes to our work allows us to captivate younger audiences, and adding subtle textural details (such as a wooden surface or a glass material) brings that needed touch of sophistication to appeal to a more mature, adult audience. Most importantly, we feel that strong storytelling and a high level of polish when it comes to every aspect of the production all come together to produce a piece that can really work well for any demographic. Stylised forms with realistic lighting/texturing provide a level of sophistication that appeals to a more adult audience.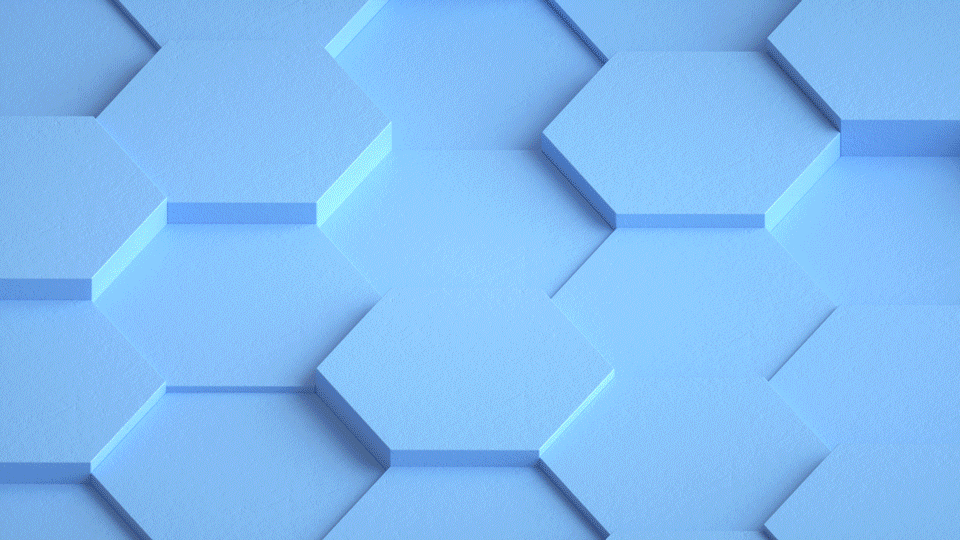 It's not necessarily just the modeling, lighting, rendering, texturing, or animation… But tying everything together into one cohesive unit really makes a given piece shine. It's a fine-line balance between creating work that is bright and appeals to a younger demographic, while also creating work that has a high level of sophistication and forethought to appeal to adults.
Click here to view toast's portfolio.
Want to work with toast or another NERD? Click here.